Jim Spohrer and Haluk Demirkan, Editors of the Collaborative Intelligence Collection
Dr. Jim Spohrer is the Director, Cognitive Opentech Group (COG) IBM Research – Almaden, where he works to align IBM and universities globally for innovation amplification. His current research priorities include people-centered smart service systems, and helping learners to build, understand, and work with digital cognitive systems in their professional and personal lives. Spohrer has a PhD in computer science/artificial intelligence from Yale University. He has more than 90 publications and been awarded nine patents, and while at Apple Computer was awarded Apple's Distinguished Engineer Scientist and Technology title for his work on next-generation learning platforms.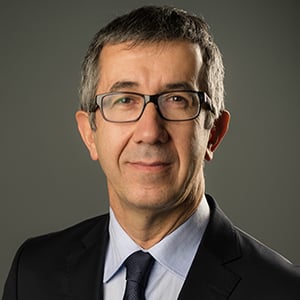 Dr. Haluk Demirkan is a Milgard Endowed Professor of Service Innovation and Business Analytics, and Founder & Director of Center for Business Analytics and Master of Science in Business Analytics at the Milgard School of Business, University of Washington-Tacoma, and a Co-Founder & Board of Director of International Society of Service Innovation Professionals. He has a Ph.D. in information systems and operations management from the University of Florida. With 150+ publications, he has a global leadership in analytics and service innovation with cognitive computing and service-oriented technology. He has 20+ years experience advising 40+ Fortune 500 companies like IBM, GE, Cisco, HP, Intel, American Express.