Michael Provitera and Michael Edmondson, Editor of the Business Ethics and Corporate Citizenship Collection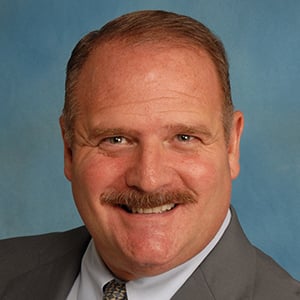 Dr. Mike Provitera is an Associate Professor of Organizational Behavior at Barry University, Miami, Florida, USA. Previously, he held an Assistant Professor position at Saint Peter's University in Jersey City, New Jersey. Dr. Provitera has also taught at Saint John's University and Florida Institute of Technology. He received a DBA degree in Business Administration and Management from Nova Southeastern University, an MBA from Saint John's University, and a BS in Management from CUNY. He is a certified Leadership trainer in the Situational Leadership Model and was trained directly from Dr. Paul Hersey, behavioral scientist and entrepreneur. Professor Provitera has authored several books on leadership and management and he has published a host of academic articles and case studies in organizational behavior. He is a reviewer for numerous divisions of the Academy of Management and other academic organizations. As the president of Motivational Leadership Training, he focuses on improving organizational effectiveness and enhancing individual success. He has trained over 1,000 executives, and his clients include Pfizer, Trane, Interval International, and the City of North Miami. Michael is sought by reporters for quotes in prominent media such as Forbes, US News & World Report, The Daily News, Fox Business, Higher Ed Jobs, Hr.Com, NBC News, and The Washington Times.
Dr. Michael Edmondson is the author of seven Business Experts Press books. He has taught at a number of institutions of higher education including Rider and Drexel Universities and has served as a Dean and Campus Director at New Jersey City University. He holds a Ph.D. from Temple University and is the recipient of many awards and honors including a Distinguished Leadership Award from the Monmouth, New Jersey, Regional Chamber of Commerce and an Entrepreneurial Inspiration Award by The Philadelphia Empowerment Group for his work with minority entrepreneurs in that city. Dr. Edmondson also sits on the board of the National Association of Continuing Higher Education and has completed the program at the AGB Institute for Leadership & Governance in Higher Education.
Showing 1–30 of 42 results